Our mission is to promote bicycle use for transportation as a means to improve health, sustainability and equity in the Bow Valley.
we can give your old bike a new life
we sell bikes, but that's not all we do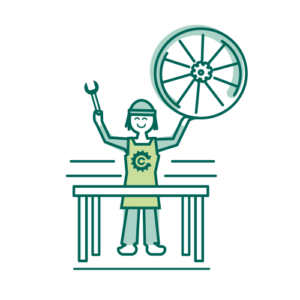 Hub bike workshops in Banff and Canmore with tools and assistance to help you work on your bike.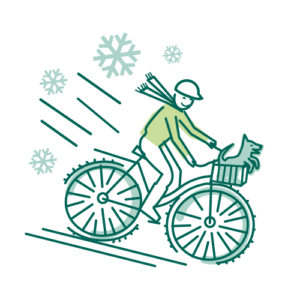 Winter biking is easy when you have the right gear! We'll help you feel confident communiting all year long.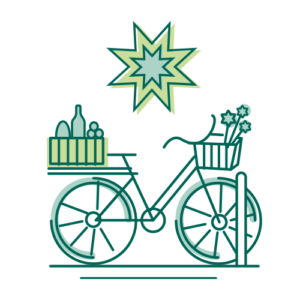 Valet service for your bike? We offer a safe place to park your bike at festivals and the Canmore farmers' market.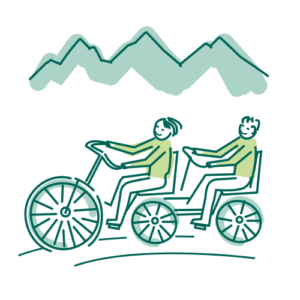 Hop aboard our adaptive e-bike that helps adults of all ages and abilities rediscover the joy of biking,
Events and programs happening now and coming soon.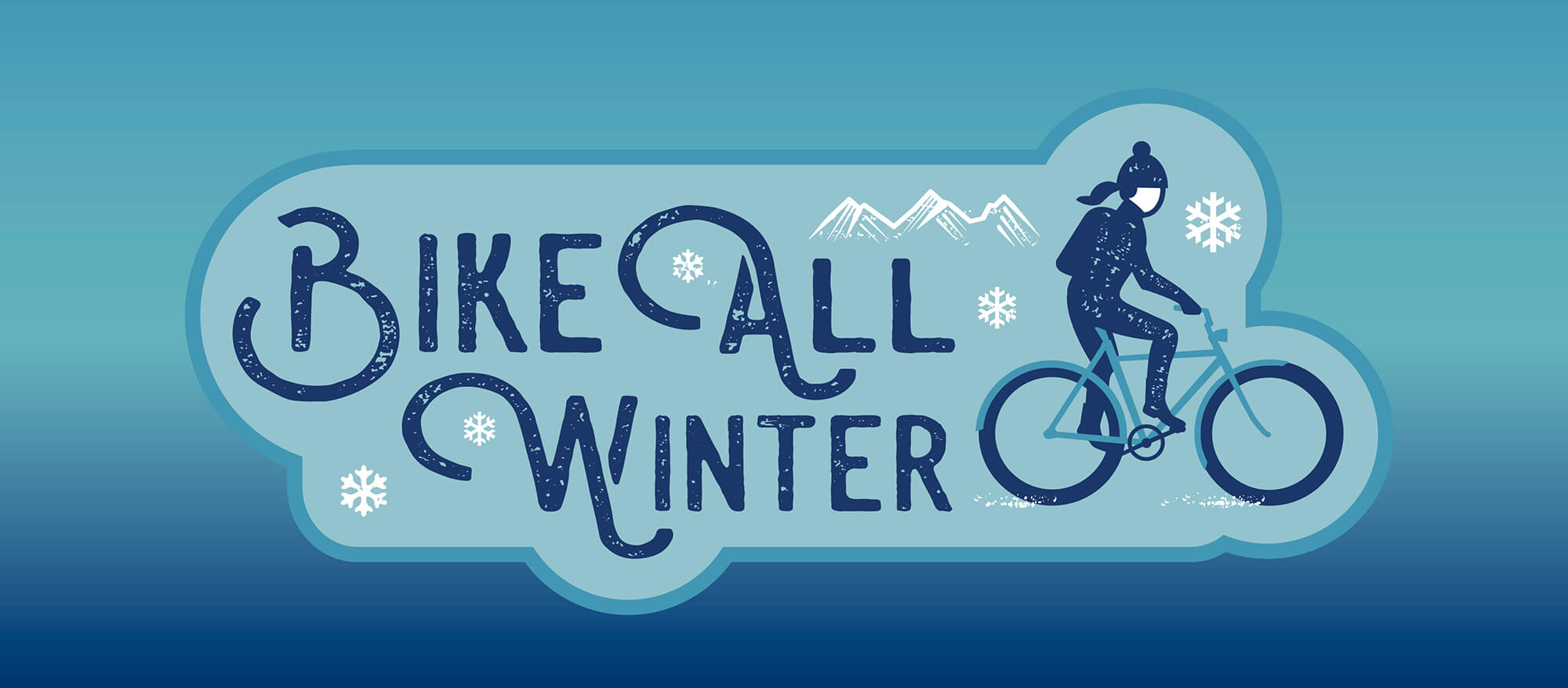 Subsidized winter bicycle tires, lights and fenders and other supports in exchange for a commitment to ride your bike in winter. Apply from Sept. 15 to Oct. 15, 2022.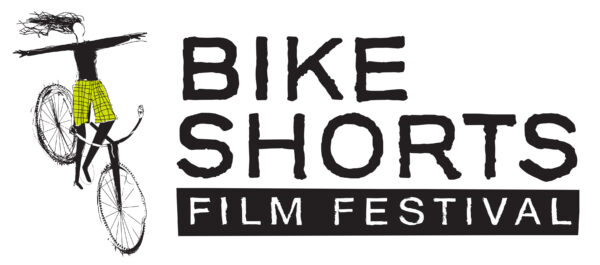 Missed the 14th Annual Bike Shorts Film Festival on Sept. 17 and 18, 2022? Check out the Banff and Canmore playlists and find out who won the video contest.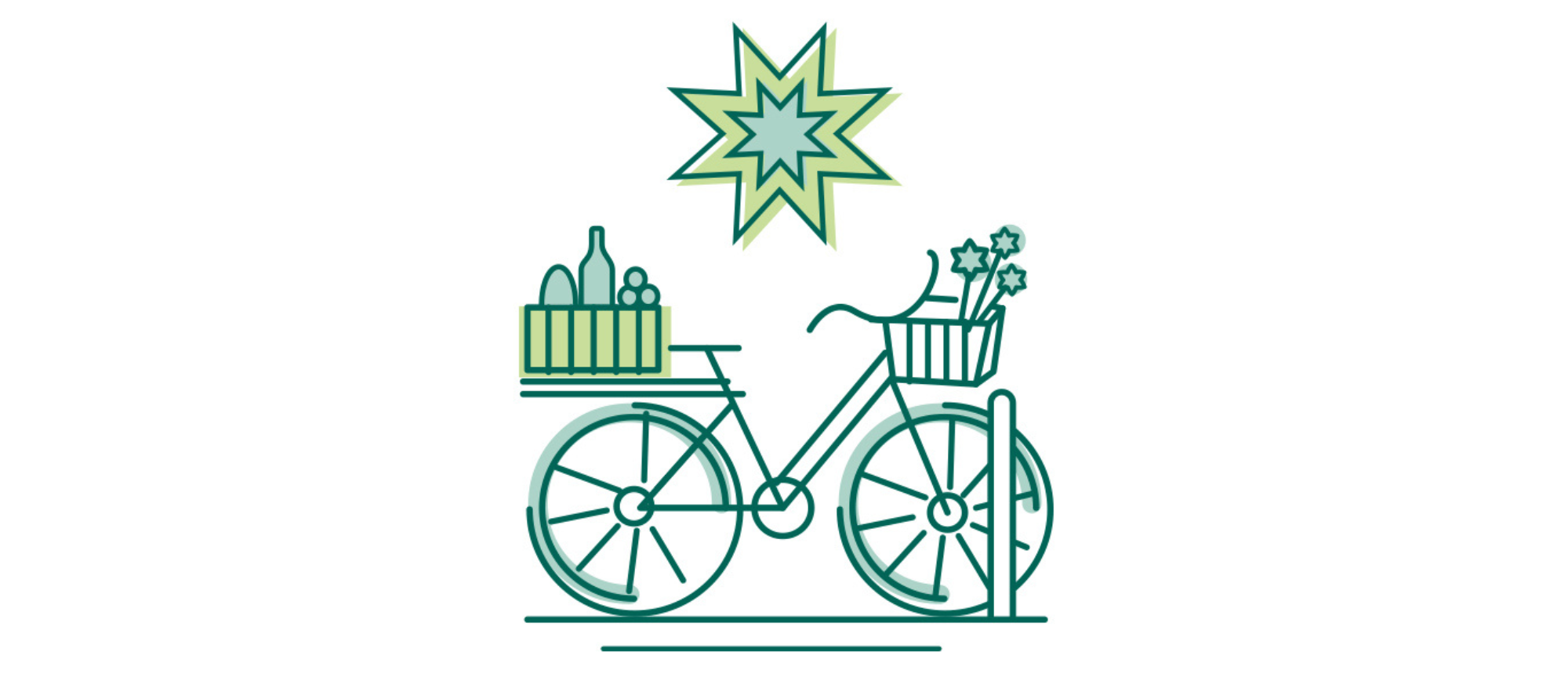 Volunteer for our bike parking service at the Canmore Mountain Market every Thursday from 10am to 6pm at the Elevation Place parking lot.
Hundreds of happy cruisers
"It's way easier than it looks to navigate snow and ice."
Maude
Canmore
"Community Cruisers gives me an outlet to tinker on bikes..."
Josh
Banff Hub Mechanic
"Riding my bike in the winter makes me feel happy."
Captain
Canmore
"I started with the Community Cruisers' Banff pop-up events..."
Emma
Banff Hub Mechanic
"Snow muffles a lot of sound, and riding in the winter is surprisingly quiet!"
Emma
Canmore
"I like to get out of my comfort zone. Biking in the winter is that for me... "
Ulrike
Banff
"Cold is good! Studded tires love the cold. Trust me, try it, you'll like it."
Rick
Banff
"What motivates me is I enjoy connecting to the community..."
Devin
Canmore Hub Mechanic
Ways you can get involved
Join our incredible community of cruisers today!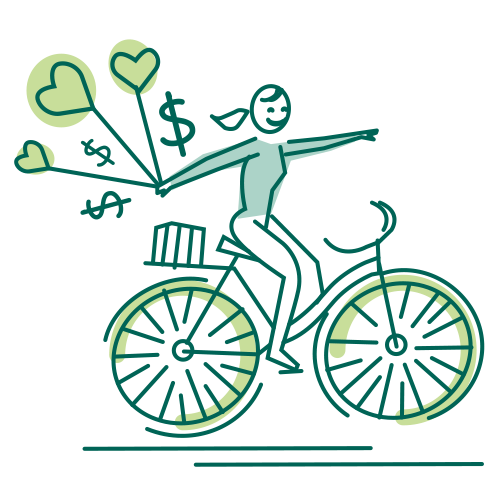 Every dollar helps more people to go by bike.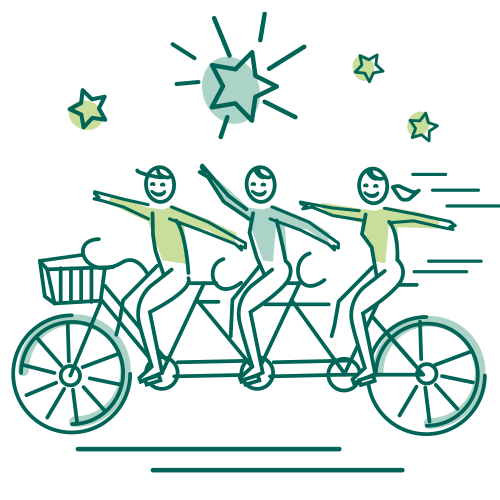 Join our team! We have great roles for everyone.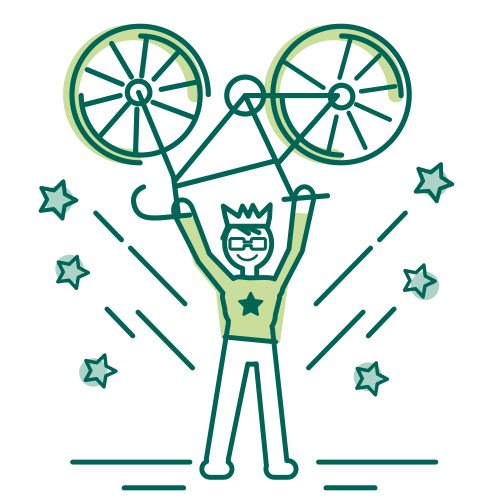 Bring us your old bike and we'll give it a new life.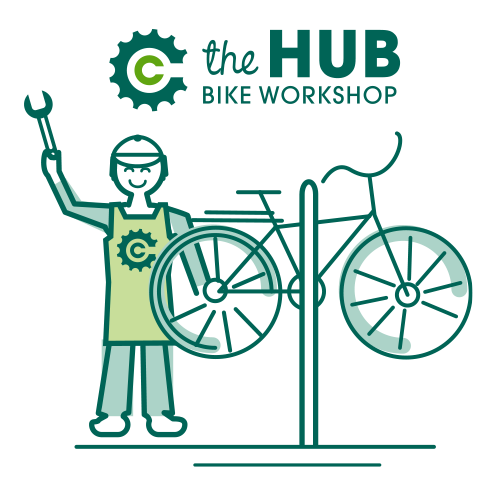 Access to tools and assistance to work on your bike.
Monthly event updates, volunteer opportunities and bad bike puns.
Find us on social @communitycruisers