Is to promote bicycle use for transportation as a means to improve health, sustainability, and equity in the Bow Valley.
Our vision is that people of all ages, abilities, and financial means are comfortable choosing cycling as their preferred way of getting around in the Bow Valley.
Inclusivity
Creativity
Sustainability
Respect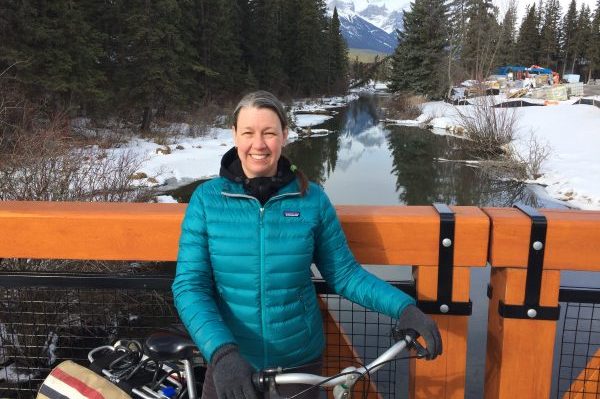 Jen Tweddell President
Jen was born and raised in Montreal but has called Canmore home since 2015. She's been an avid cyclist since she can remember but discovered her passion for going everywhere by bike when she lived in the Netherlands for five years. You'll frequently see Jen cruising around town running errands on her dependable Dutch bike, but don't be surprised if you spot her on a road bike ride to Banff or carving the dirt berms at the Canmore Nordic Centre.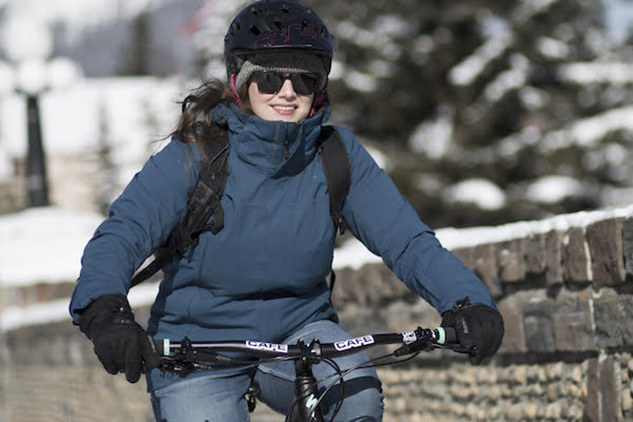 Jessica Wheatley Vice President
Since moving to the Bow Valley in 2014 and witnessing the traffic challenges we experience, Jess has become a keen advocate for alternate modes of transportation and is excited to bring this enthusiasm to her work as an engineer and to the Community Cruisers board. An avid mountain biker, snowboarder and stand up paddler, Jess has been bitten by the winter biking bug so you will find her on two wheels no matter the weather. She currently owns 3 bikes, including an e-bike.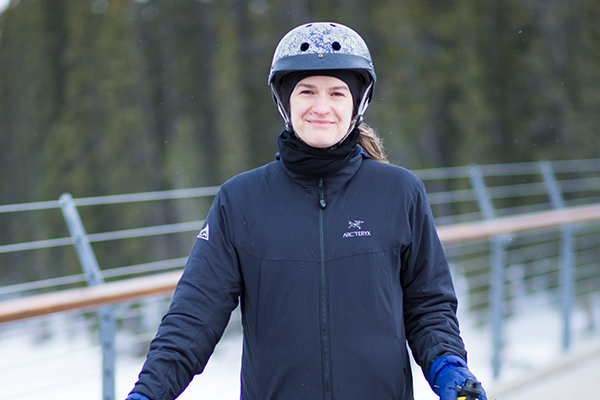 Kim Fisher Secretary
Kim is happy to be back in the Bow Valley after over a decade of living in Calgary.
Blending her professional experience, formerly an Active Transportation Education Planner with The City of Calgary, with her lived experience of traveling year-round by bike and as a parent of a small bike enthusiast, she firmly believes in safe and connected cycling infrastructure that welcomes folks of all ages and abilities. Find Kim riding her long-tail cargo bike around Banff, bike-packing with her family, or testing her new mountain bike skills on the Tunnel Mountain trails.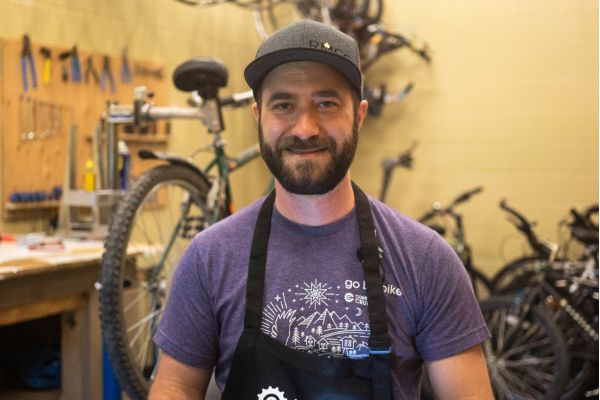 Josh Simpson Treasurer
Josh has a varied background as a Professional Geoscientist and former tax consultant, and is currently employed as a Project Manager II with Parks Canada's Integrated Land Use Policy and Planning team. His skills include finance and accounting, communications, policy, and project management. He's also a volunteer bike mechanic at the Banff Hub.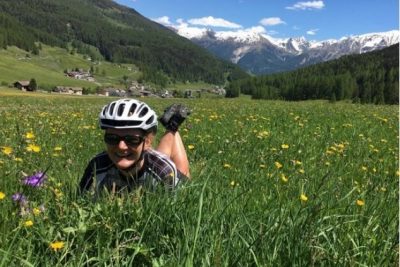 Kate Collins Board Member
Kate loves riding her bikes, anywhere, anytime and in any weather. Although, it must be said, winter riding in Canmore is a far cry from the winters of her Australian upbringing! She views Canmore as the perfect town to zip around by bike year round. It would be faster than by car if it just wasn't so sociable! Being involved with Community Cruisers provides the perfect vehicle to encourage others to 'Go By Bike'.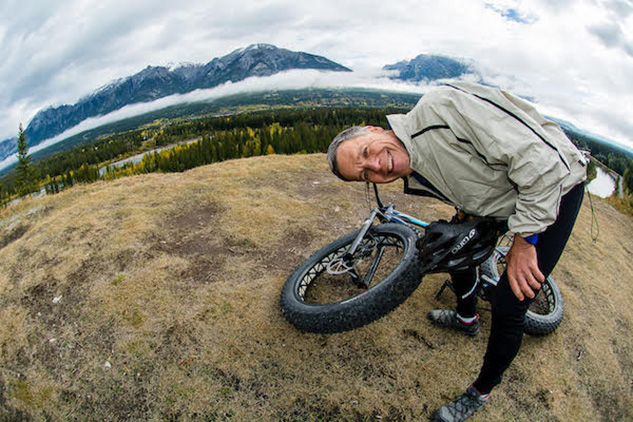 Brian Frank Board Member
Brian brings a wealth of Board and governance experience from the for-profit and not-for-profit sectors. After living in numerous cities across Canada, the U.S. and Europe, he has settled in the Bow Valley. Brian is an active outdoor enthusiast and enjoys hiking, biking and playing in the mountains. With a road, cruiser, mountain and fat bike, he's always looking for an opportunity to ride and has joined the Community Cruisers Board to promote and bring the benefits of biking to the Bow Valley.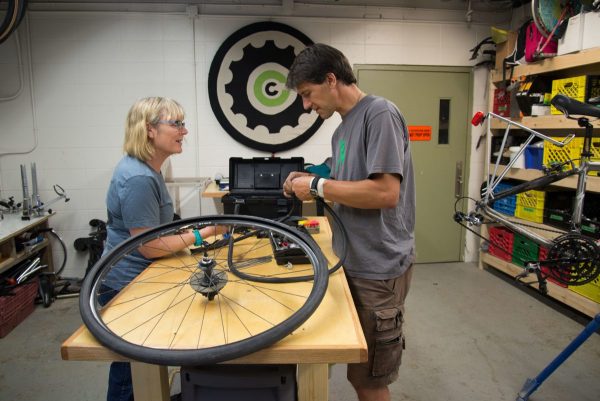 Simon Ham Board Member
Simon has been a Bow Valley local for over 25 years and loves working on bikes. A year round commuter cyclist, Simon also rides a unicycle, tall bike, mountain bike, and sometimes a custom chopper bike. He caught the cycling habit after two years as a bike messenger in Calgary in the late 90's.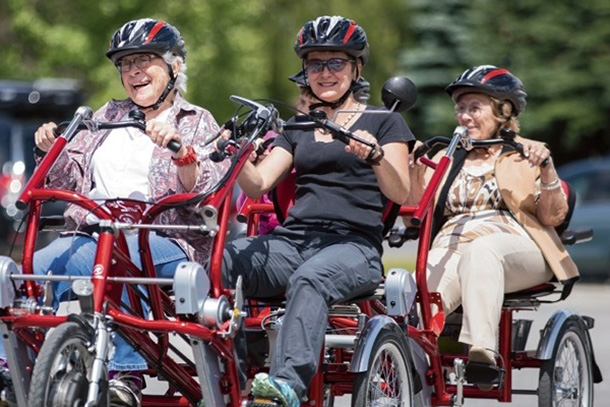 Annie Tredray Board Member
Annie is an avid cyclist and passionate advocate for healthy aging. In 2017 she founded BigRedRide, an adaptive community ebike program in Banff. She learned from her clients compromised by age or with mobility issues, that despite these issues they still crave movability, freedom and adventure on a bike. Mountain biking is her favourite thing to do followed closely by cycle touring. She also loves the challenge of surfing, despite being regularly humbled in the waves!
We are always looking for event coordinators, committee members, and Hub mechanics. 
Find us on social @communitycruisers