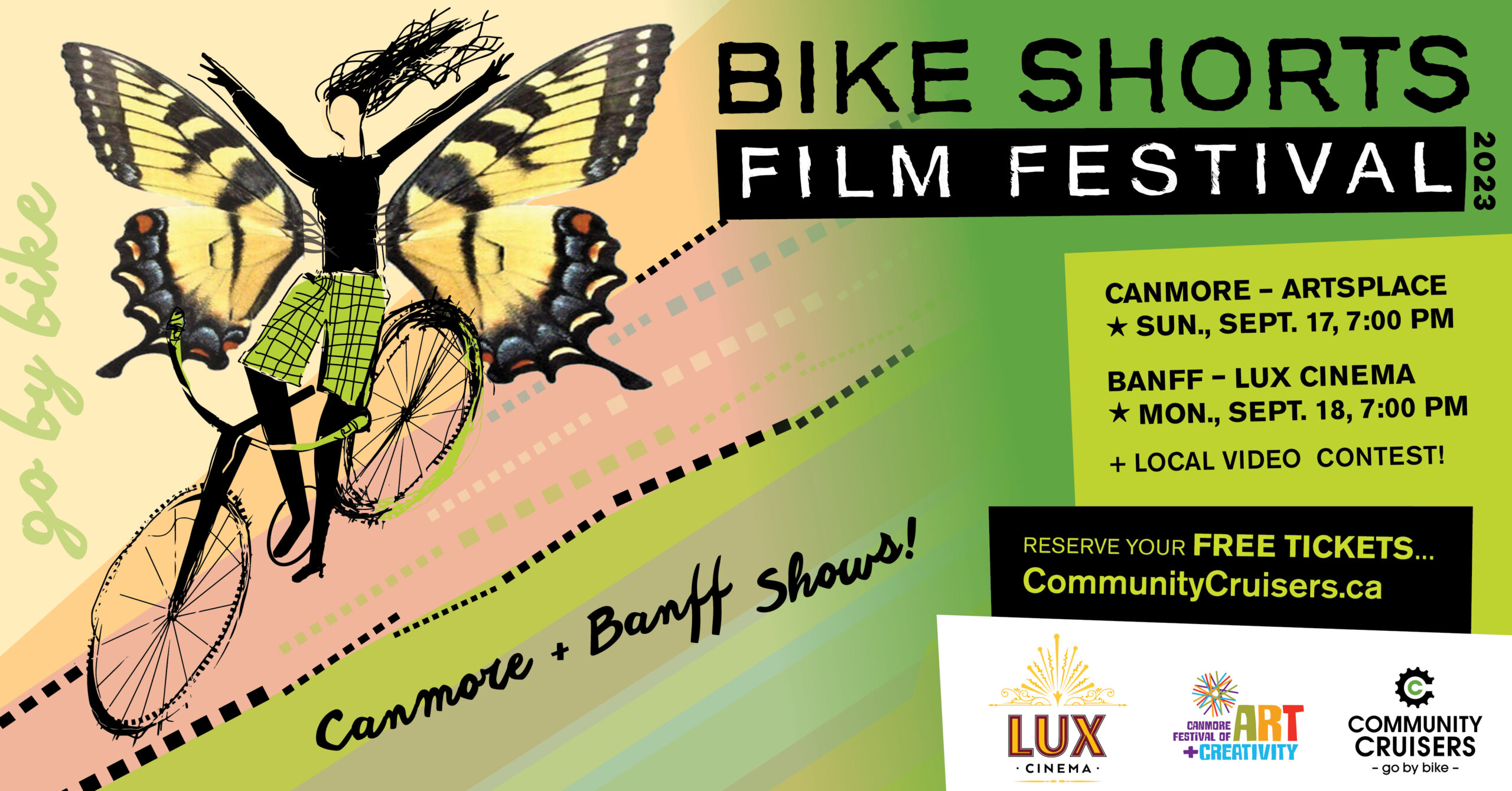 Bike Shorts 2023 Canmore
Bike Shorts is a festival of short films celebrating everything bicycle. It is a fun evening for people of all ages, both connecting and reflecting our local cycling community.
Community Cruisers will host our 15th Annual Bike Shorts Film Festival in partnership with artsPlace on Sunday September 17, 2023 at 7:00pm. 
The Canmore screening is SOLD OUT.